2018 Waskom Chamber of Commerce Annual Banquet
The Waskom Chamber of Commerce Banquet is a celebration of the accomplishments of the previous year in Waskom, Texas. This year's theme is "United We Stand. Together We Grow" as the Waskom Chamber of Commerce features the special events and community success stories in 2017. The 2018 Chamber Banquet will be held on February 6, 2018, at Waskom High School. The Chamber will recognize the Waskom Citizen of the Year. Applications are available now.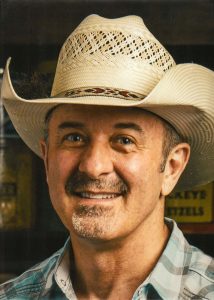 At the 2018 Waskom Chamber Banquet, Robbie Shoults will share the life and business lessons learned through five generations of Food, Family and Faith at Bear Creek Smokehouse. From humble beginnings to today's 43,000 sq ft facility with a wide array of products and national media attention, Robbie Shoults' keynote address will share his belief in family and quality in business.
Corporate sponsorships with complimentary seats, silent auction items, and live auction items are currently being accepted. All funds generated from the live and silent auction items will be donated to a Waskom non-profit organization serving local families in need.
2018 Banquet tickets and tables are on sale NOW online (paypal, debit and credit card) or at select Waskom locations after January 8, 2018 (cash/check only). Individual tickets for the catered dinner are $20 each and Sponsored Tables are $200 for tables with 10 seats. Businesses may request an invoice from the Chamber office at (903) 935-7868.
Please call Terri Kay at Landmark Drilling (318) 465-7749, Mr. Jimmy Cox, Chamber Chairman at Waskom ISD, or the Chamber at (903) 935-7868 for more information.
2018 Banquet Silver Sponsors

Eastex Telephone Cooperative

Landmark Drilling, Inc.

2018 Banquet Bronze Sponsor

Josh Maness, Attorney At Law