MARSHALL BUSINESS PARK
Facts about Marshall Business Park
Marshall Business Park – large amount of infrastructure in place such as: sewer, potable water, utility services, and rail service.
Strong and quality work force.
Education opportunities range from progressive public schools to 9 institutions of higher learning within 40 minutes of Marshall.
TSTC Campus in Marshall offers technical training at their facility or industry site
We offer small town friendliness with lots of big city amenities.
We have 250 acres available
A completed Environmental Phase 1 on available acres.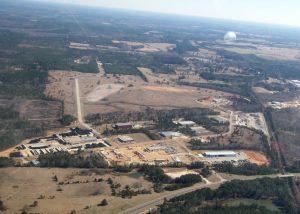 Contact us about this property
Marshall Business Park offers easy access to interstates or Major Highway
Distance from Highway 59 North to Loop 390 Entrance – 2.6 miles
Distance from Interstate 20 & Hwy 59 to Loop 390 Entrance – 8 miles
Distance from Highway 80 to Loop 390 Entrance – 1.6 miles
Distance from Loop 390 – .4 miles
Infrastructure
10" inch sewer line throughout Business Park
12" inch water line potable water
Gallons per minute
Minimum flow 1400 gallons per minute
Mininum static pressure 65 psi and residual pressure 40 psi
Fire class rating: Class 5
Rail Service
Rail service is available in phase one and will be available in phase two on the main line of Union Pacific Rail Service.
Soil
Soil borings are available for most areas in the Marshall Business Park
No unusual characteristics
No adverse soil conditions
Most cases ideal soil conditions
Located native iron ore gravel which makes ideal road and parking lot base material
Marshall Business Park Industries
Amour-Swift-Eckrich, Inc.
C&C Oilfield Services
East Texas Plating
Expal USA
Longview Asphalt, Inc.
Quality Culvert / County Pipe
GATEWAY PARK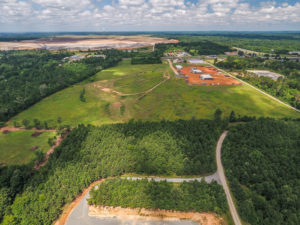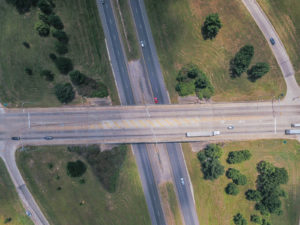 Contact us about this property
ADVANTAGES
Site ready
EDC controlled
Can be subdivided up to 45 acres
County & city lots available
9″ concrete interior roadway for permitted loads
Less than a half mile to I-20 along US Hwy 59
Installed utilities at park include:

Water
Sewer
Phase III electric
Natural gas
Fiber optic
MEDCO Board

 Jeremy Spears, Chairman
 
Rush Harris, CEcD,
Sam Moseley, Vice Chairman
Executive Director
MEDCO
 Keith Hill, Secretary/Treasurer
2660 East End Blvd. S.
Marshall, Texas 75672
 Brenda Brown, Director
Work: 903-934-8035
 Fax: 903-934-8036
Colin Brady, Director
dmaisel@marshalledc.org