Colin Brady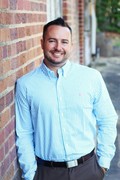 215 E. Travis Street
Marshall, Texas 75670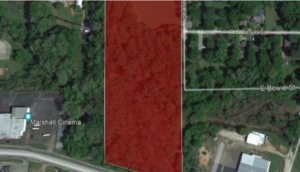 Price: $89,900
MLS:
 20215605
School District:
 Marshall ISD
Acreage:
 11.90
Prime property just off of Hwy 59! This 11.9 acres is currently zoned as C3 commercial, but could also be rezoned for multi-family, etc.
PROPERTY DESCRIPTION: Partially Wooded
RESTRICTIONS: No Mobile Home
UTILITIES: City Water, City Sewer, Overhead Utilities
The information contained in this web site or linked sites is provided on an "as is" basis. We make no guarantee or representation about the accuracy or completeness of the information, and disclaim all warranties, express or implied, including but not limited to warranties of merchantability, fitness for a particular purpose and non-infringement. We are not responsible for any damages arising from the use of information on this site. It is your responsibility to independently investigate the information's accuracy and completeness, and to determine to your satisfaction the suitability of the property for your needs. Any projections, opinions, assumptions or estimates used are for example only and do not represent the current or future performance of any property.