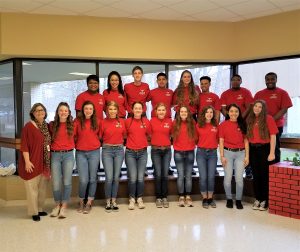 Leadership Tomorrow Marshall offers up to eighteen Marshall High School juniors the opportunity to develop and strengthen leadership skills through interaction with community leaders. The students will attend educational sessions on local business, health care, tourism, and government in Marshall from February to May 2019.
Leadership Tomorrow is an annual partnership between Patterson Chrysler Dodge Jeep Ram Patterson Toyota, Marshall High School, Marshall Chamber of Commerce, Marshall City Council PTA and MISD.
Students can expect to begin their program itinerary with a Business and Industry emphasis  in February of their Spring Semester.
Thank you to our local businesses for this opportunity to expose our youth to the various economic environments of our community, and the importance of investing in that community as future leaders.