Marshall Independent School District, 1305 East Pinecrest, 903-927-8700, www.marshallisd.com
MISD is a Member Investor of the Greater Marshall Chamber of Commerce
Superintendent: Dr. Richele Langley
Board of Trustees:
District 1: Bettye Fisher
District 2: Rudy Medina
District 3: Helen Warwick, retiring
District 4: Ted Huffhines, Member Investor in the Greater Marshall Chamber of Commerce
District 5: Chase Palmer, Member Investor in the Greater Marshall Chamber of Commerce
Brad Burris – Board President, Member-at-Large, Member Investor in the Greater Marshall Chamber of Commerce
Cathy Marshall, Member-at-Large
Marshall High School, 1900 Maverick Drive, 903-927-8800
Grades: 9th through 12th, Principal: Matt Gregory
Marshal Junior High, 2710 E. Travis Street, 903-927-8830
Grades: 6th – 8th, Principal: Nakeisha Adams Pegues
David Crockett Elementary, 700 Jasper Drive, 903-927-8880
Grades: Kindergarten through 4th, Principal: Angela Fitzpatrick
Price T. Young Elementary School, 1501 Sanford Street, 903-927-8850
Grades: Kindergarten – 5th, Principal: Blake Langley
Sam Houston STEM Academy, 2905 East Travis Street, 903-927-8860
Grades: 5th and 6th, Principal: Jerry Hancock
William B. Travis Elementary, 300 West Carolanne Blvd., 903-927-8780
Grades: Kindergarten through 4th, Principal: Tamekia Johnson
Marshall Early Graduation Center, 1202 Evans Street, 903-927-8790
Principal: Dr. Sonia Burnett-Andrus
Marshall Early Childhood Center & Little Mav Academy, 1600 Meadow Street
Pre-K, Headstart & PPCD, 903-927-8790, Principal: Lesley Glanton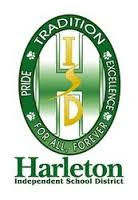 Harleton Independent School District, 17000 State Highway 154, Harleton, Texas 75651, (903) 777-2372
Harleton ISD is a Member Investor of the Greater Marshall Chamber of Commerce.
Superintendent: Dr. Jay Ratcliff
Board of Trustees:
Place 1: Kevin Wright
Place 2: Brad Nixon
Place 3: Harvey Fox
Place 4: Shaun Borden
Place 5: Brian Degner
Place 6: Pat McGill, Board President
Place 7: Jacob Muehlstein
Harleton High School, (903) 777-2372, Grades 9-12, Crystal Brock , Principal
Harleton Junior High School, Grades 6-8 (903) 777-3010, Melinda Ready, Principal
Harleton Elementary School, (903) 777-4092, Grades Pre-K to 5, Traci Jones, Principal

East Texas Baptist University is an institution affiliated with the Baptist General Convention of Texas since 1912. ETBU is accredited by the Southern Association of Colleges and Schools Commission on Colleges to award baccalaureate and master's degrees. ETBU's primary focus is on quality academic programs in the humanities, natural and social sciences, fine arts, and selected professional areas. ETBU strives to serve students of varied ages and of diverse socioeconomic, geographic, cultural, ethnic, and religious backgrounds. They employ Christian faculty who are dedicated to teaching, scholarship, advising, and service as they model the principles of the Christian faith. As a Baptist university ETBU is committed to the integration of learning and Christian faith in the pursuit of truth.
Currently ETBU has a student enrollment of 1200. Their mascot is the Tiger and their colors are navy and gold. The President of ETBU is Dr. J. Blair Blackburn. For more information, please visit their website at www.etbu.edu or call them at 1-800-804-ETBU.
ETBU is a Member Investor of the Greater Marshall Chamber of Commerce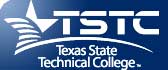 Texas State Technical College Marshall is a coeducational, two-year, public technical college within the Texas State Technical College System. The College offers programs of study leading to Certificates of Completion and Associate of Applied Science degrees. These educational programs include preparation for high demand, advanced, and emerging technology fields; developmental education; and general education courses in the humanities, mathematics, and sciences.
Texas State Technical College Marshall is committed to the economic development of Texas. To enhance the economic competitiveness of the state, the College provides specialized training and services for business and industry, continuing education, and community service programs. Additionally, TSTC Marshall offers courses to students at the secondary level that can apply towards both their high school graduation requirements as well as credit at the college level.
The faculty and staff of Texas State Technical College Marshall believe strongly in the worth and dignity of each individual and provide students with opportunities for personal and intellectual growth by offering a full range of services. These services include career and guidance counseling, tutoring, student activities, accommodations for students with special needs, financial aid, housing, and access to information on local healthcare providers.
The Provost is Mr. Bart Day. For more information on the opportunities at TSTC-Marshall, visit their website at www.marshall.tstc.edu or call them at 903-935-1010.
TSTC is a Member Investor of the Greater Marshall Chamber of Commerce

Wiley College, founded in 1873 in Marshall, Texas, is a historically black, primarily liberal arts, residential, co-educational, baccalaureate degree-granting institution affiliated with The United Methodist Church. Committed to the principle of educational access, the College serves traditional and non-traditional students from diverse backgrounds who have expressed a desire and potential for learning in a Christian environment. Wiley, in fulfilling its basic purpose of providing a liberal arts education with a global focus, endeavors to provide an intellectually stimulating environment, promoting student competencies in communication, as well as, critical and analytical thinking.
Initially, the purpose of Wiley College was to focus mainly on training teachers for careers at black elementary and secondary schools. It has since grown from a vocational college to an institution that awards an associate's degree and bachelor's degrees in 17 disciplines including, english, biology, business, computer science, and social sciences, etc. Additionally, Wiley College is recognized for providing higher education opportunities to non-traditional students through its Organizational Management Program and its Criminal Justice Administration program.
Wiley's mascot is the Wildcats and their colors are white and purple. Currently, they have 1,356 students enrolled. The President is Dr. Herman Felton. For more information on Wiley College, call them at 903-927-3300 or visit www.wileyc.edu.
Wiley College is a Member Investor of the Greater Marshall Chamber of Commerce

In just more than 60 years, Panola College has grown in both size and in the scope of its services offered to its students and its community. The school, which was established in 1947, was created to provide young people with the opportunity to earn the first two years of a traditional baccalaureate. The services the College offers have expanded greatly to meet community needs, providing a wide range of educational and training opportunities to citizens of all ages.
In addition to a comprehensive community college in Carthage, the school offers a variety of instructional opportunities in a four-county service area including Harrison, Marion, and Shelby counties. These three counties became part of the college's official service area by legislative act in 1995.
Panola College shapes its mission around the needs of the people within its service area. As a two-year public community institution, Panola College is dedicated to providing excellence in education for its constituents. The range of educational offerings both face-to-face and electronic includes university transfer programs, technical and workforce programs, developmental courses designed to increase academic proficiency, and continuing education to enrich lives and improve skills.
Currently there are approximately 2,322 students enrolled. Their colors are green and white and the President is Dr. Greg Powell. To learn more about the opportunities that Panola College has to offer, visit their website at www.panola.edu, or call them at 903-693-2000.
Panola College is a Member Investor of the Greater Marshall Chamber of Commerce