March 17, 2017 – Marshall patent venue to be profiled by BBC World News
https://www.marshallnewsmessenger.com/news/2017/mar/17/marshall-patent-venue-to-be-profiled-by-bbc-world-/
"It's been 20 years now that this has become a key patent hub," said Anthony Zurcher, North America reporter for BBC World News, which provides world and U.K. news coverage. "You talk about global business. This is something that has a lasting impact on how businesses are run and how they operate."
"It's a neat little claim to fame," he said.
Zurcher visited Marshall on Wednesday March 15, 2017, to learn more about the small East Texas town as it relates to its renowned reputation as the patent litigation capital of the country.
March 15, 2017 – Residents feast at Taste of East Texas in Marshall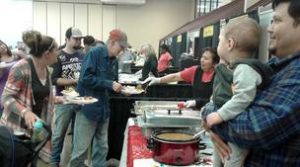 https://www.marshallnewsmessenger.com/news/2017/mar/15/residents-feast-at-taste-of-east-texas/
Hungry residents braved the cooler temperatures Tuesday to feat on local treats at the Marshall Regional Arts Council's annual Taste of East Texas.
Marshall Regional Arts Council Director Joyce Weekly said the annual event was designed to draw attention to the local culinary arts, by allowing residents to sample restaurants from the area.
This year the event hosted restaurants such as Jose Tequila, Cajun Tex, Sabine's, Davis Grill, Popeye's Chicken and Mama Tina's.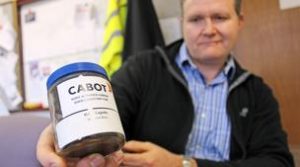 March 12, 2017 – Cabot Norit in Marshall has 'positive store to tell'
https://www.marshallnewsmessenger.com/news/2017/mar/12/cabot-norit-has-positive-story-to-tell/
When General Manager Gavin Barrack arrived in Marshall three years ago to take the lead of the local Cabot Norit Activated Carbon facility, he noticed there was one problem predominantly facing the plant.  Though Cabot Norit has been here since 1921, it was clear to Mr. Barrack that a lot of the community didn't know what Cabot does.
"We're taking lignite coal and instead of burning it taking it and creating energy. The materials are being used to purify water and the atmosphere. We have a positive story to tell and it's important for people to understand that," Barrack said. "Twenty miles south of here on Hwy. 59, we have a mine, which employs 29 employees who are extracting the material. When we finish, we put everything back and arguably the area looks better than when we started.
March 12, 2017 – Family-owned Brownrigg Insurance longtime Marshall Community fixture
https://www.marshallnewsmessenger.com/news/2017/mar/12/family-owned-firm-longtime-community-fixture/
For nearly a century, Brownrigg Insurance Agency has remained a mainstay in Marshall's community, meeting any and all insurance needs.
"We're an independent insurance agency, so we've got a lot of different companies and we represent almost all the major insurance carriers," said Les Rhoades, president and CEO of the fifth-generation family-owned company.
The company's personal lines department handles coverage for auto, homeowners, boats, motor homes and more – "anything you could think of that would be personal insurance," Rhoades said.
The commercial lines department insures businesses such as manufacturers, retailers and restaurants.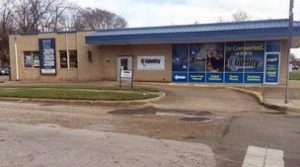 March 12, 2017 – Fidelity experience growth with Marshall station
https://www.marshallnewsmessenger.com/news/2017/mar/12/fidelity-experiences-growth-with-local-station/
"We're a company that's in five states," Andy Miller, producer/broadcaster for Fidelity 6, said. "My department, and what Al Schultz (producer/broadcaster of Fidelity Communications in Harrison County) does is, we're the ones who go out and do the filming of the games. We do games and concerts. Texas is actually one of the areas we're growing in the most because, all honesty, your guys' football is unreal."
Fidelity 6 broadcasts more than just football games however, as crews can be seen at other sporting events as well as concerts, city meetings and other local gatherings.