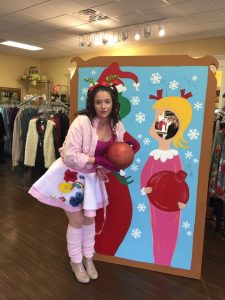 November 27, 2016 – SMALL BUSINESS SATURDAY & 2ND ANNUAL WASSAIL WALK DELIGHTS DOWNTOWN SHOPPERS
https://www.marshallnewsmessenger.com/news/2016/nov/27/small-business-saturday-draws-marshall-shoppers/
Downtown Marshall was a hive of activity on Saturday, November 26, 2016, as Marshall businesses opened their doors to patrons for the annual Small Business Saturday and the 2nd Annual Wassail Walk.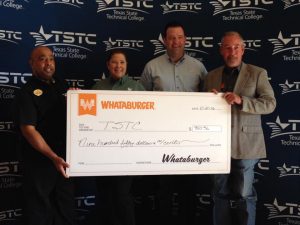 November 21, 2016
Whataburger at 2406 East End Blvd South, Greater Marshall Chamber of Commerce member, hosted Oh Whata Night fundraiser for Texas State Technical College-Marshall recently to raise funds for student scholarships. Today, Whataburger made the presentation of $950.00 to Mr. Bart Day, TSTC Provost and Greater Marshall Chamber of Commerce Board Member.
November 17. 2016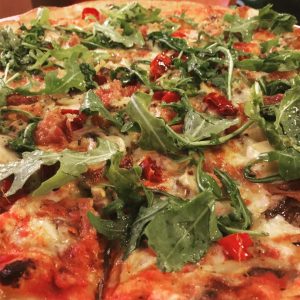 Pazzeria by Pietro's, located in downtown Marshall, announced two exciting expansions. Pietros launched a food truck named Pietro's 2go.  In addition to its food truck, Pazzeria expanded its downtown Marshall location by opening an Italian market and wine bottle shop just in time for the holiday season.
https://www.marshallnewsmessenger.com/news/2016/nov/13/local-pizzeria-expands-brand-with-truck-wine-shop/