2018 Chamber Business & Industry Luncheon – May 8th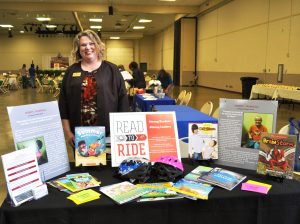 Pre
sented by the Greater Marshall Chamber of Commerce and Marshall Economic Development Corporation (MEDCO), the Business and Industry Luncheon honors those in the community who not only strive to promote the success of local c
ommerce on a continual basis, but who do so with positivity and exceptional service.   We are thankful for the community pride represented within these businesses and organizations.

We will offer our 2nd Annual Business Expo sponsored by Network Communications in conjunction with the luncheon from 10:30a.m. – 1:30p.m., where businesses and organizations may promote their products and services to the community. Attendees may browse booths prior to lunch and also fo
llowing the awards presentation. Only eight booth spaces remain available for a 6′ table and two chairs for displays at a cost of $50 each. For more information contact the Chamber at 903-935-7868 today.
Corporate sponsorships are available for the Business Expo and each award.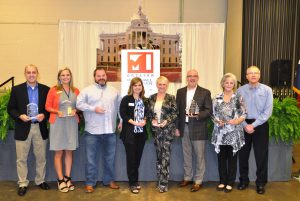 AWARD CATEGORIES
Employee of the Year
Boss of the Year
Nonprofit Business of the Year
Small Business of the Year (1-10 employees)
Large Business of the Year (11-50 employees)
Industry of the Year (51+ employees)
Nominations will be taken from March 14, 2018 – April 23, 2018 at 4:00p.m.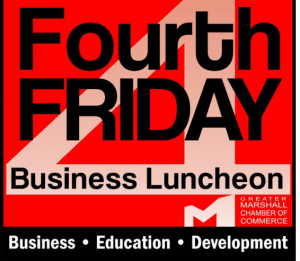 Service is Simple…but it's not Always Easy
April 27, 2018, 12:00-1:00p.m.
Panola Harrison Electric Cooperative Building
410 E. Houston Street, Marshall, Texas            
PRESENTERS
Melissa Haynes, Account Manager, Network Communications
Joey Sutton, Vice President, Intermedix

A simple smile campaign won't render the desired "world class" service results businesses must provide to maintain a competitive edge. This session will provide proven techniques that can be implemented immediately to transform the level of service your business provides. Learn how to leverage simple concepts to design an experience model that will allow every employee to deliver an exceptional experience. The program is intended for front line employees, management and business owners.
Tickets: $10 Catered Lunch (Chamber Members) & $15 Catered Lunch (Community Members)
Our Mission The mission of the Greater Marshall Chamber of Commerce is to provide quality service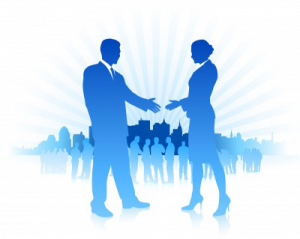 and leadership to its members and the community, to build a healthier local economy and to improve the quality of life by working together in a structured voluntary partnership of industrial, retail and wholesale businesses, professional services and concerned citizens.
Join Today If you'd like to be more involved in our community while also building a significant number of mutually-beneficial business relationships