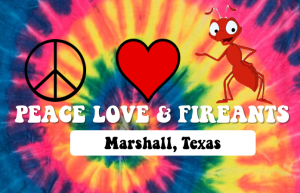 Are you ready for fun as the 
36th Annual FireAnt Festival
 comes back to beautiful Downtown Marshall  on Saturday, October 13, 2018, with the our friends at the City of Marshall?
We will feature the Fidelity Communications Main Stage with the 1 Call Staffing FREE Sarah Hobbs Concert and Street Dance from 7:30-11:30p.m., expanded Children's area with a FREE Petting Zoo from Patterson Chrysler Dodge Jeep Ram, monster inflatables, R&K Distributors 30th TourDeFireAnt long distance bike ride, FireAnt 5K, Toddler Trot, Kids K, Gecko Pest Control FireAnt Festival parade, Diaper Derby, Gurning contest, Chicken Chunkin' contest, Kids Dance Contest, and dozens of vendors to delight the young and old alike. For our second year, Marshall Ford Lincoln and Maverick Chevrolet will present the FireAnt King and Queen College Scholarship Competition with contestants from all five Harrison County High Schools.
What's new this year? This year's festival will feature an all NEW 1 Mile Walk & Roll for individuals of all abilities! Each participant will receive a t-shirt. The first 50 registrations will be paid by our sponsors. Get ready to start on a hunt around Marshall as we debut the 10 day McKool Smith-Mr. Sam Baxter Eye Spy Contest on October 2, 2018, with a $500 cash prize (Winner must be present)! We will also feature the NEW City of Marshall Main Street Cupcake Battle to be held in Joe Pine Coffee Co. for amateurs and professional local bakers.
VENDOR SPOTS ARE FILLING UP QUICKLY! Applications for prospective product vendors and food vendors are available now.  Please contact the Greater Marshall Chamber of Commerce at (903) 935-7868 for an application. Product and vendor booths will be assigned on a first come, first served basis in order to be fair to all prospective vendors.  No application will be accepted or assigned a space without a completed application, requested supporting information (detailed menu or description/photos of products) and full payment.
Like our "FireAnt Festival in Marshall, TX" Facebook page for announcements, contests and special features.
Our Mission
The Greater Marshall Chamber of Commerce is working to provide quality service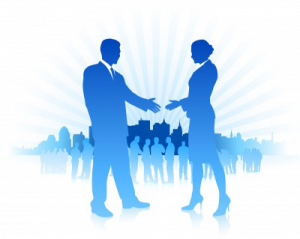 and leadership to its members and the community, to build a healthier local economy and to improve the quality of life by working together in a structured voluntary partnership of industrial, retail and wholesale businesses, professional services and concerned citizens
Join Today If you'd like to be more involved in our community while also building a significant number of mutually-beneficial business relationships.