Greater Marshall Chamber of Commerce Annual Meeting August 24, 2018, 12:00-1:00p.m. – Lunch Provided
The Greater Marshall Chamber of Commerce invites our members to this Annual Meeting for a updates, feedback and a complimentary lunch. There is NO charge for the lunch per chamber membership, but reservations are required as the Chamber requests the opportunity to make best use of our limited funds. Thank you for your thoughtful reservations in advance of this event.
Our goals of the program include:

Provide a brief update (10-12 minutes) on the current Chamber marketing materials for member engagement: website, member deal page, weekly email, social media and community calendar.
We will then open the floor for member comments on the following vital programs as the Greater Marshall Chamber of Commerce plans for our 100th Anniversary in 2019 and our next 5, 10 and 20 years in Harrison County, Texas.
Existing programs are beneficial for Chamber members.
Opportunities for communication with the Chamber of Commerce, Board Members and Ambassadors.
Legislative trip priorities to Austin, Texas (February 2019).
Ideas for new programs to improve benefits to Chamber members.
After consideration of the mission of the Chamber, where do you see opportunities for growth and future action for the benefit of our business community?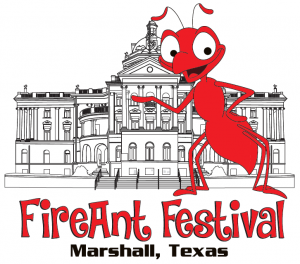 Mark your calendars now as the 36th Annual FireAnt Festival is coming to beautiful Downtown Marshall  on Saturday, October 13, 2018.
As in past years, we will feature the Fidelity Communications Main Stage with Concert and Street Dance, expanded Children's area with monster inflatables, TourDeFireAnt long distance bike ride, FireAnt 5K, Toddler Trot, Kids K, FireAnt Festival parade, Diaper Derby, Gurning contest, Chicken Chunkin' contest, Kids Dance Contest and dozens of vendors to delight the young and old alike.
Applications for prospective product vendors and food vendors are available now.  Please contact the Greater Marshall Chamber of Commerce at (903) 935-7868 for an application. Product and vendor booths will be assigned on a first come, first served basis in order to be fair to all prospective vendors.  No application will be accepted or assigned a space without requested supporting information (detailed menu or description/photos of products) and FULL PAYMENT.
Like our "FireAnt Festival in Marshall, TX" Facebook page for announcements, contests and special features.
Our Mission
The Greater Marshall Chamber of Commerce is working to provide quality service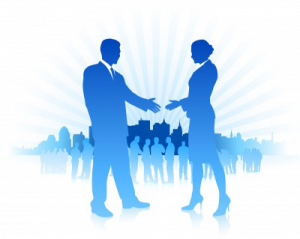 and leadership to its members and the community, to build a healthier local economy and to improve the quality of life by working together in a structured voluntary partnership of industrial, retail and wholesale businesses, professional services and concerned citizens
Join Today If you'd like to be more involved in our community while also building a significant number of mutually-beneficial business relationships.