2018 Business & Industry Luncheon ~ Tuesday, May 8th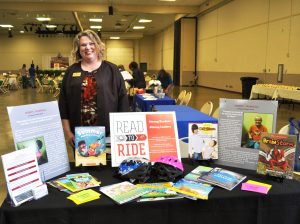 Presented by the Greater Marshall Chamber of Commerce and Marshall Economic Development Corporation, the Business and Industry Luncheon honors those in the community who not only strive to promote the success of local commerce on a continual basis, but who do so with positivity and exceptional service.   We are thankful for the community pride represented within these businesses and organizations.  
We will offer our 2nd Annual Business Expo in conjunction with the luncheon from 10:30a.m. – 1:30p.m., where businesses and organizations may promote their products and services to the community. Attendees may browse booths prior to lunch and also following the awards presentation. A limited number of booth spaces will be available for $50 for a 6′ table and two chairs for displays. For more information contact the Chamber at 903-935-7868. 
Corporate sponsorships are available for the Business Expo and each award.
Business Expo 10:30a.m. – 1:30p.m.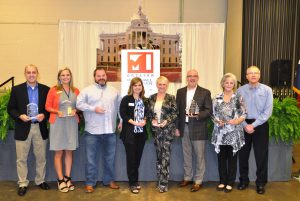 Employee of the Year
Boss of the Year
Nonprofit Business of the Year
Small Business of the Year (1-10 employees)
Large Business of the Year (11-50 employees)
Industry of the Year (51+ employees)
Shade Tree Award