The largest event of the year, the Greater Marshall Chamber Annual Awards Banquet honors those in the chamber who have made a significant impact in the community. The event draws over 400 attendees and is a celebration of the accomplishments of the previous year. Our heartfelt thanks to the many sponsors who contribute to the success of this event, including McKool Smith – Mr. Sam Baxter, our Presenting Sponsor.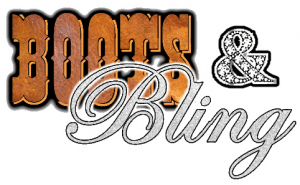 This year's theme is "Boots & Bling" as the Greater Marshall Chamber of Commerce features the special events, community success stories and vital economic developments in 2017 for Harrison County. The 2018 Chamber Banquet will be held on February 20, 2018, at the Marshall Convention Center.
Each year, the Chamber recognizes the Citizen of the Year and Ambassador of the Year. Nomination forms are available from the Greater Marshall Chamber of Commerce at (903) 935-7868 or on our Facebook page.
Individual tickets are $50 each and Sponsored Tables are $500 for tables of 10 seats.
 BUY YOUR TICKETS & SPONSORED TABLE HERE
Corporate sponsorships, silent auction items, raffle items, and live auction items are currently being accepted. Please call Kim Brown, Chamber Events Director, at (903) 935-7868 or email kbrown@marshalltexas.com.
| | |
| --- | --- |
| PRESENTING SPONSOR | |